I remember reading an article in our local newspaper back in college about Thanksgiving that I really connected to. It wasn't about listing all that you were thankful, it was turning things that aren't always so great, and turning them into positives. I did this
last year
so I'm going to keep this tradition going.
Thanks Jen Jones for the photo!
I'm thankful for being laid off in 2009 due to budget cuts because it forced me to move around and teach in different schools and communities. I learned a lot about what works and what doesn't. I'm truly able to appreciate where I'm at and finally feel home.
I'm thankful for the bullying I endured from the Union President at a former school because it taught me to have more empathy for people who are grown adults and feel that being cruel somehow makes them feel better. It also gave me thicker skin and taught me how to deal with bullying in education.
I'm thankful for standards-based report cards because they give me so many hours to analyze how much my students have grown.
I'm thankful for all of the documentation and data that goes with trying to get a needy kiddo assessed and tested because that child will finally get the extra support they need.
I'm thankful for parents who are a handful because I will eventually win them over with my charm!
I'm thankful for that kiddo whose stressful family life is placed in my class because I can give them extra love.
I'm thankful that publishers haven't created great textbooks that are aligned with Common Core because it pushed me into creating products for Teachers Pay Teachers. I found that I absolutely love creating and have made some great friends along the way!
I'm thankful for feeling like a brand new teacher (thanks to CCSS) because I'm able to collaborate more with my team.
I'm thankful for a lack of parking in the morning because I make it a point to be early and productive.
I'm thankful for going through loads of ink because it gives me a reason to browse Staples …yet again!
I'm thankful for parent conferences because concerns are addressed from both sides. Plus, they're not as scary as they once were.

I'm thankful for unexpected heat warnings because my kids get to stay in and join their favorite Go Noodle champ.
I'm thankful to the little munchkin with glitter shoes who leaves her sparkles EVERYWHERE because it makes her happy. Me, that's another story!
I'm thankful for the salary because it forces me to get creative with my money (hello Target Dollar spot).
I'm thankful for sub plans because I know my kids will be in good hands and that the sub will do everything in my plans. Just kidding, this rarely happens and this was a hard one to turn into something positive, just saying!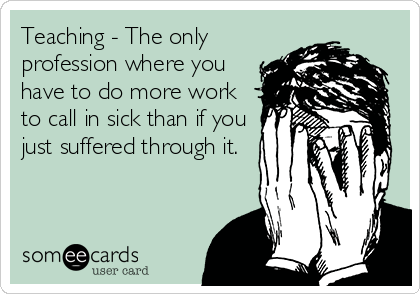 But in all honesty, teaching can be hard, like really, really hard. There are days when I'm exhausted and my patience is tested. There are afternoons where I have so much to do, but I'm sitting in a staff meeting instead. Some nights, I don't feel like creating something for my class because I'd rather be curled up on the couch watching Revenge and drinking a glass of wine. Teaching is hard and we're not always appreciated.
But I want you to know that I'm also thankful for you. I'm thankful for your dedication to your students and your craft. Thank you for spending hours running around town for all of the items you need for the perfect craft or science experiment. Thank you for spending your own money on supplies and supplies. To all of my new blogging friends who I've collaborated with over the years, thank you for your advice, your patience, and answering all of my bazillion questions. And to my fellow teachers who have spent your hard-earned money buying products from my TpT store, thank you for trusting me enough to do so.

(Visited 412 times, 1 visits today)